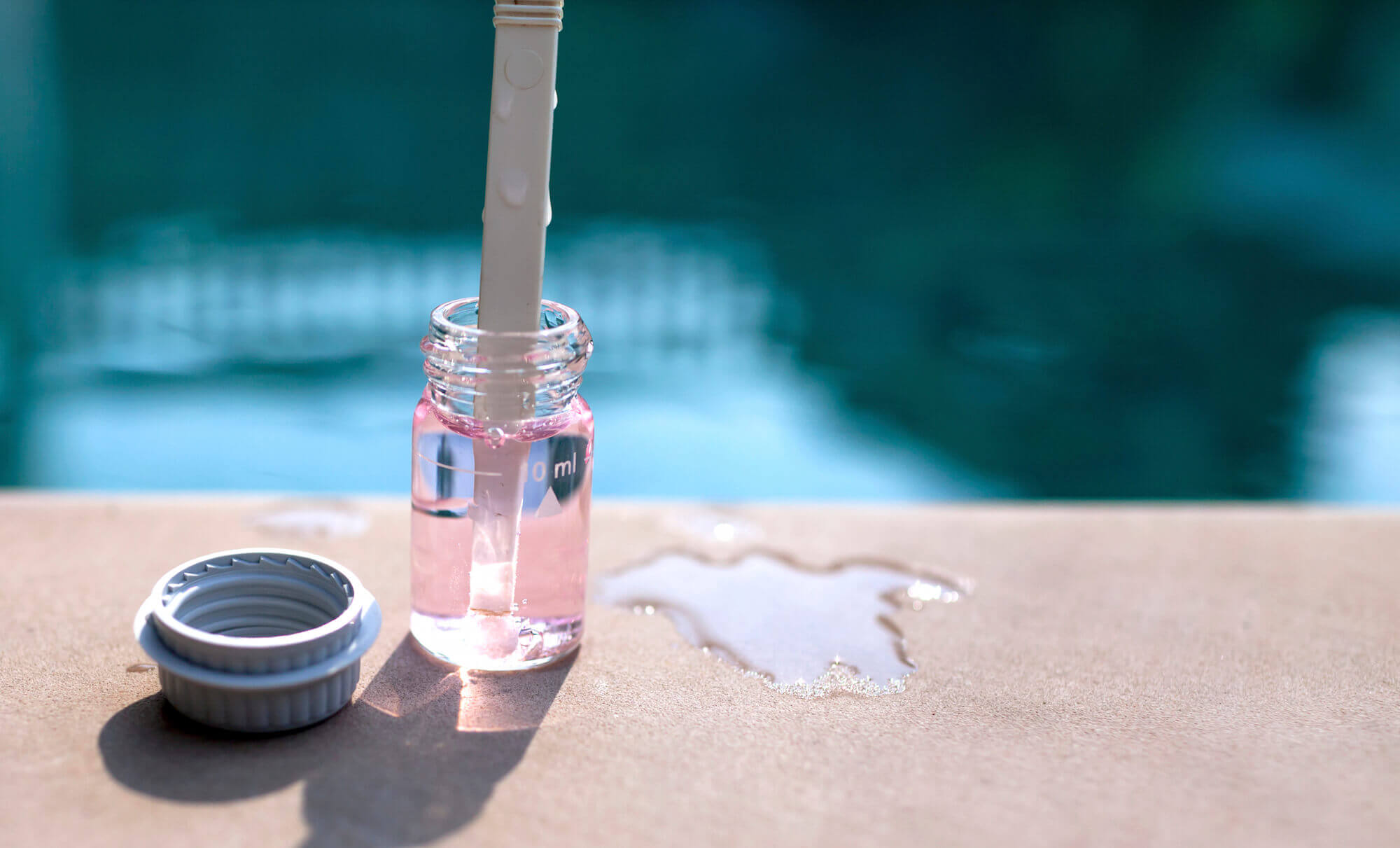 For all your chemical and water treatment needs, 1st Direct Pools offer a convenient solution. Select from our extensive range of quality chemicals and water treatment products. From testing equipment to speciality chemicals, 1st Direct Pools can deliver your chosen products direct to your door, leaving you more time to enjoy your pool or spa.
If you have ever struggled trying to keep your pool chemically balanced, we hope you'll find our Troubleshooting guide useful which has been compiled by our team experts, giving you solutions and possible causes for a wide variety of symptoms from low alkalinity to erratic pH levels.
If your pool water takes on a cloudy or green appearance, or has not received sanitiser for some time, you will need to perform Shock Dosing on your pool. Consult our Shock Dosing Guide for comprehensive treatment advice.
As the seasons change, it is essential to make the necessary chemical adjustments to your pool. If you are unsure how to prepare your pool for the winter period, go to our Winterising Programme page which gives step by step advice.
For advice on recommended dose rates, our 1st Direct Pools Dose Rate Guide is a useful reference guide. When dosing your pool, remember to always follow the directions on the product label. Estimating the volume of your pool is one of the first steps to be undertaken when determining the accurate amount of corrective chemicals needed for any given situation. 1st Direct Pools has made this task easy for you with the help of our handy Pool Volume calculator. Simply insert your pool dimensions as requested below and the volume of your pool will be calculated for you.